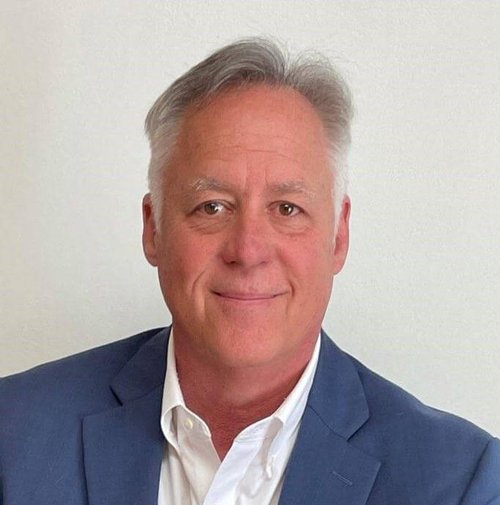 John Davis  / CEO, Storen Technologies, Inc.
An Italian energy-storage import that cut its teeth in the Clean Energy Business Incubator Program has made a bold move to South Carolina.
Most CEBIP companies have, historically, enjoyed close regional ties to Stony Brook University, but not exclusively – CEBIP has worked with companies here, there and everywhere, before, during and after the pandemic.
Now, the "incubator without walls" is being flexible with longtime member company StorEn Technologies.
The 2017 startup was based in Stony Brook until June, when new CEO John Davis relocated company headquarters to South Carolina. StorEn – a leader in ever-more-efficient, ever-more-useful vanadium-flow batteries – expects to graduate from the CEBIP program sometime in 2023, according to Davis.
The new CEO, who stepped in after the sudden passing of cofounder and CEO Carlo Brovero in April, had good reasons for relocating operations to South Carolina's Greenville region – even though Davis, a former director of business development for lithium battery developer XNRGI Inc., is personally located in North Carolina.
"There is tremendous manufacturing expertise in the region," Davis notes. "The infrastructure in the Greenville area for high-tech manufacturing is second to none … and we're going to take advantage of that infrastructure."
"Tremendous manufacturing expertise" sounds about right for a company with cutting-edge tech in a high-demand field – and three well-defined verticals at the ready, according to the CEO, each doubling down on kilowatt hours and ambition.
Along with cofounders Angelo D'Anzi and Gabriele Colombo (StorEn's CTO and secretary, respectively), Davis has envisioned a three-level growth plan leveraging the company's proprietary vanadium-flow batteries, which use vanadium ions in different oxidation states to store chemical potential energy – a technological must-have in a world of increasing clean-gen options.
The first product line features a rechargeable 5-kilowatt battery that runs for six hours, equating to 30 kilowatt hours of use.
"We're working to develop a package that would work for both residential applications and small industrial applications," Davis notes. "So, we would sell to both individual homeowners and small businesses, such as backup power for a telecommunications company or peak-demand energy storage for small industrial applications."
The second vertical adds more "cell stacks" to the vanadium-flow mix, resulting in a 40-kilowatt battery with a 100-kilowatt-hour life, packed into a 20-foot shipping container – a future star of microgrid environments, according to Davis, and a showcase of "how we can build bigger systems using our exact same technology, and how this can benefit utilities and other larger companies."
"The market for this is just huge," the CEO notes. "We have an agreement in place with a company to build that, and we're making real good progress."
Building bigger systems with StorEn's tech is the obvious goal of vertical No. 3, which pushes past 50-kilowatt batteries and "allows us to build grid-scale energy-storage systems," according to Davis.
That's a long road, and the first step is a new U.S. Department of Energy program focused on long-duration energy-storage technologies – specifically, "flow" battery technologies.
The DOE's Office of Electricity has initiated a Long Duration Energy Storage Demonstration Program with a call for proposals and a treasure of lucrative grants, all geared toward testing ready-to-go battery technologies at national laboratories.
StorEn, of course, is on the case – and is "focused" on establishing a test program with the National Renewable Energy Laboratory in Colorado, according to Davis.
The various verticals go with the (vanadium) flow of a company that has followed success from Italy to Stony Brook to South Carolina – and reinforce several valuable CEBIP lessons, according to Davis.
"CEBIP has helped us identify resources that have helped us be more efficient in our business-development efforts," the CEO notes. "And the program has always supported our efforts to find resources where and when we need them."
With StorEn's South Carolina operations winding up and its CEBIP days winding down, the company will continue counting on the incubator's support – and will always remember how the business-development program brought the cofounders' vanadium-flow dreams to life, according to Davis.
"The American version of our company, with Carlo coming to the United States, could not have happened without CEBIP," the CEO says. "It was instrumental in getting the company established, getting it incorporated and giving it the ability to utilize the right locations and resources."