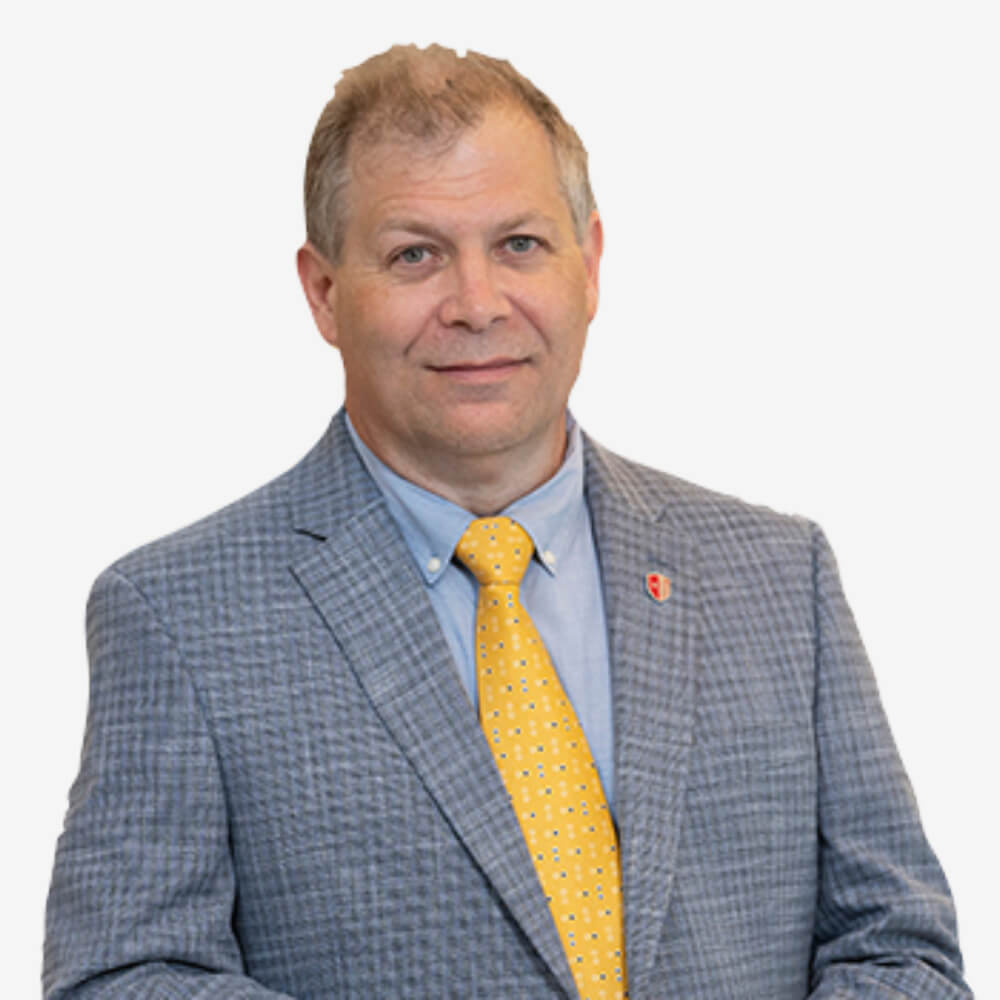 Dr. Jon Longtin / Interim Dean of Stony Brook University's College of Engineering and Applied Sciences, Professor, Department of Mechanical Engineering at Stony Brook University
From the Never Stop Learning File comes Jon Longtin, interim dean of Stony Brook University's College of Engineering and Applied Sciences, professor in SBU's Department of Mechanical Engineering and eternal student.
Of late, Dr. Longtin's life lessons have sprung largely from his year-plus role as interim dean, an ongoing odyssey with "a lot of experiences built in" – starting with a crash course in the differences between academic instruction and academic administration.
"The past year-and-a-half has been a complete 90-degree turn from what I did in the past," the interim dean says. "In the traditional faculty gig, your priorities are proposals and grants and interfacing with industry and advising students, and of course teaching and pursuing scholarship.
"But at the dean's level, you have a very different set of priorities," he adds. "You're more focused on the operation of the college, strategic direction and engaging with the rest of the university leadership."
For the longtime academician, spending less time in the classroom and more in the boardroom has been a true eye-opener, and a welcome one.
At this "higher altitude," the educational component is "more holistic," he says, while the realities of management – human resources issues, for instance, or the unique challenge of working with other SBU schools on programs – offered a string of blunt lessons in resource management.
"This is not the typical day-to-day of the typical faculty member," Dr. Longtin notes. "It's been a real drinking-from-the-firehose kind of experience … like jumping onto a running train and taking the controls at full speed."
Of course, the professor is all about new experiences – exactly what he had in mind in 2014, when then-Executive Director David Hamilton recruited Dr. Longtin to join the Clean Energy Business Incubator Program Advisory Board.
"The board already had excellent representation in terms of business management, venture capital, legal expertise [and] preparing business plans," Dr. Longtin notes. "[Hamilton] wanted to shore up the technical side, the technical review piece.
"That's the role I've traditionally played," he adds. "Providing technical feedback to new companies with prospective ideas."
In that role, the advisor has seen "the whole gamut" of early-stage tech, from inventors with well-formulated ideas to those with the best of intentions, but a clear need for idea refinement.
"It's my job on the CEBIP board to drag them across the [technological] coals," Dr. Longtin says. "If they do a great job of supporting their arguments, great – box checked, and a green light, from my perspective.
"Sometimes they have a really good idea but they've overlooked one or two things, and we'll bring that to their attention," he adds. "And then there are rare cases where the technology has a catastrophic flaw that they're either not aware of or, in very rare cases refuse to accept.
"Although that may be the end of the conversation as far as CEBIP is concerned, it's still valuable advice for the innovator, however unpleasant it may be to hear."
This role as "technology gatekeeper" has been a "tremendous learning experience," according to the professor/interim dean, who raves about the education he's received from his fellow advisors.
"I've really enjoyed the experience and expertise of my Advisory Board colleagues," Dr. Longtin notes. "I have an awful lot to learn about fundraising, the legal and business-development components, marketing, scale-ups, all of that.
"Just being part of the board and absorbing their substantial experience in these areas has taught me a lot," he adds. "I've been a quiet student all these years and it's been a tremendous learning experience."
Also impressive, from Dr. Longtin's perspective, has been the management of the CEBIP program itself, from Hamilton's longtime leadership to the current stewardship of Executive Director Heidi Anderson, Portfolio Manager Shruti Sharma, Program Manager Amy Erickson and Director of Strategy Paul Schwartz.
"The CEBIP team has a tough job," Dr. Longtin notes. "On one hand, they have to keep a minimum number of companies to be viable. On the other, quality control is very important.
"It's a thin needle to thread and they've done a really good job with it," he adds. "And they make good use of the Advisory Board, by making it an integral part of their decision-making."
As much as he's contributed to and learned from the board, Dr. Longtin believes his stint as interim dean will make him an even more useful advisor to up-and-coming clean-energy companies – and to his board-mates.
"I hope to bring to CEBIP an expanded set of relationships and a better appreciation for university operations at a variety of levels," he says. "A better understanding of where the pinch points are, and how they affect opportunities to improve and grow.
"I'm really excited to build on all of these experiences I've had and move forward." Dr. Longtin adds. "And I hope CEBIP will be a beneficiary of all that."