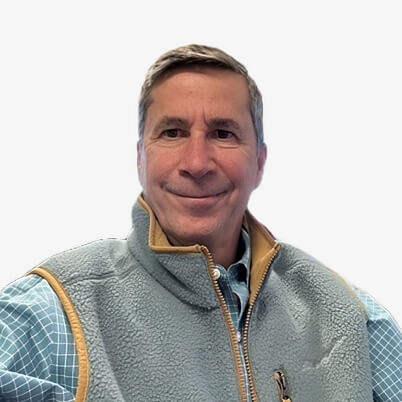 Steven DeCarlo / Director of Utility Services, Colliers Engineering
The Clean Energy Business Incubator Program Advisory Board is packed with complementary professionals – experts in energy, commercialization, government regulation and other areas critical to early-stage clean-energy enterprises.
About five years ago, CEBIP leadership noticed a gap in the expertise chain: The esteemed panel could use some more qualified perspective on the inner workings of major utilities.
So, management moved quickly to fill it, enlisting Steven DeCarlo, a seasoned energy-industry veteran with four decades of leadership experience in electricity production and transmission operations.
Among other highlights, DeCarlo – a Long Island University (MBA 1991) and Manhattan College (BS Electrical Engineering 1983) graduate whose extensive résumé includes copious maintenance, engineering and asset-management knowledge – had spent nearly three decades with the New York Power Authority, rising to Central New York regional manager and later senior vice president in charge of transmission.
He was also an advisor to Stony Brook University's Advanced Energy Research and Technology Center, making him intimately familiar with many of CEBIP's portfolio companies – and the perfect person to school startup energy companies on everything from transmission capacities to asset optimization to long-term strategy.
"[Then-Executive Director David Hamilton] recruited me directly from the AERTC Advisory Board," notes DeCarlo, now director of utility services at Colliers Engineering and Design. "He saw a void in the CEBIP board for somebody with a utility background."
Adding to his CEBIP advisory value is DeCarlo's extensive professional network. A member of the AERTC Advisory Board and the Dean's Executive Advisory Board at New York Tech's College of Engineering & Computing Sciences, he also sits on Manhattan College's Board of Engineering Consulters – compiling plenty of important connections for CEBIP's up-and-coming entrepreneurs.
As much as the board benefits from his presence, DeCarlo benefits from his CEBIP role, in both professional and very personal ways.
"My heart is in doing what's right for people," he notes. "So, being on a board and contributing my knowledge to startup companies … I thought that was extremely valuable."
Since he officially joined the CEBIP Advisory Board in 2017, his front-row seat to all the breathtaking innovation has been "absolutely incredible," DeCarlo adds.
"I work in an industry that really is a turtle," he says. "Then I come over here and see these startup companies creating these inventive products and services, one after another, all to better enhance the grid, and I'm just amazed."
Also amazing is the sum of comprehensive experience among his fellow Advisory Board members, making DeCarlo's CEBIP work "extremely informative" to his own professional development.
"Everybody has a unique set of skills," he notes. "When you listen to their comments and questions and get to understand their perspectives … it's just a breadth of experience that is invaluable to a startup company."
And so is the expertise of the CEBIP executive staff and the program itself – a well-constructed business-development academy run by smart professionals and "extraordinary on both fronts," according to DeCarlo.
"David's leadership of the program – standing it up and bring it to the point it's at today – was fantastic," he says. "And [Executive Director Heidi Anderson] and [Portfolio Manager Shruti Sharma] are doing an excellent job of trying to figure out what CEBIP will look like going forward.
"The program's value to startups is phenomenal," DeCarlo adds. "CEBIP is just an amazing resource."